I was thrilled to return from my lunch break today to find a nice parcel from Truro fabrics waiting for me. I was even more thrilled to see the gorgeous fabric inside — a traditional navy Breton that was just what I was hoping for. As well, I was pleasantly surprised to see that Truro had included a complimentary spool of matching Gutermann thread. How thoughtful of them! It's little touches like that that make all the difference to me as a consumer, and I'll definitely order from them again.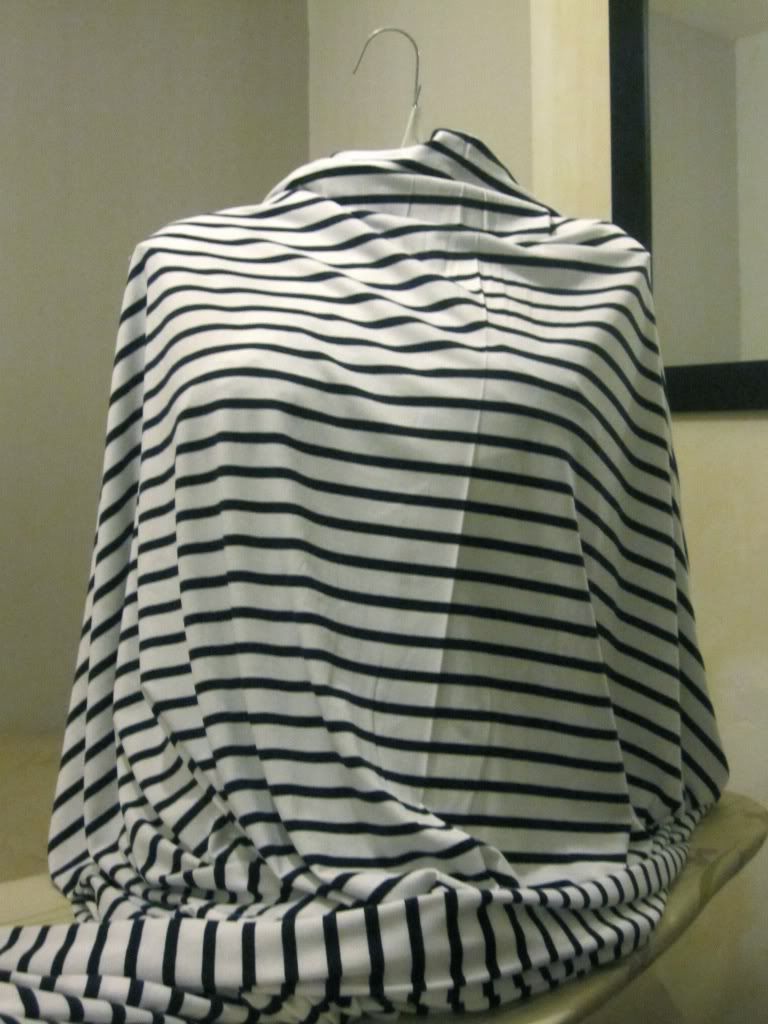 Sadly, though, I just examined the material in more detail, and noticed a small hole about 15" in from one end. This isn't anyone's fault — it's easy enough for fabrics to damage in store, but still, I'm slightly worried about cutting around this blemish.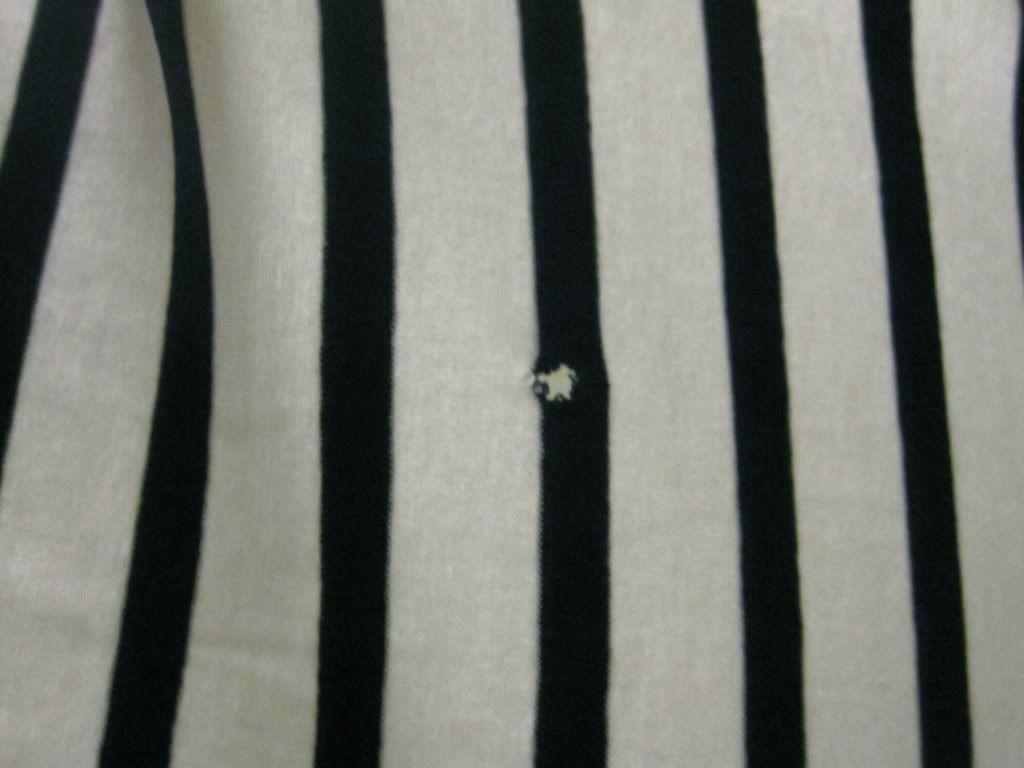 I'll have to see how my pattern lays out, to determine if I can work with it. In the meantime, I might send a note to Truro to see if it would be possible to get some extra material, should I need it.
I'm hoping to sew this up this weekend!